Welcome to Inception Gym
At Inception Gym, we believe that fitness is a personal journey, driven by individual aspirations. Whether you're aiming for a gold medal or seeking an active lifestyle, both aspirations hold equal significance and value. Our philosophy ensures every member receives the necessary support and quality training they need. Our state-of-the-art facility, featuring world-class equipment, sets us apart in Christchurch, offering a range of tools to challenge and elevate your workout experience. From beginners to seasoned athletes, Inception Gym is equipped to help you crush your fitness goals.

We understand that true transformation involves more than just physical training. Our world-class trainers focus on holistic well-being, providing guidance and support. Our on-site supplement shop offers top-quality products to fuel your training and aid in recovery.
Most importantly, our vibrant and tight-knit community of passionate staff and members feels like a home away from home. From your first step through our doors, to achieving personal milestones, Inception Gym is your unwavering partner.
Join us and embrace a new era of performance, purpose, and limitless possibilities.
Member Benefits

Unlimited 24/7 access with the Inception Gym app. No key tag or joining fees.

Complimentary body scans for members during staffed hours, 7 days a week.

Full gym shop with the highest quality supplements available in the market.

Extensive range of unique pin and plate loaded machines not available at other NZ gyms.

High intensity cardio machines, from treadmills through to Jacob's Ladders.

Large footprint of free weights area, with weights ranging from 2.5kg to 70kg.
Tailored Membership Options
Discover our diverse membership options designed to meet your individual preferences. With a variety of membership types and term lengths, our memberships all aim to provide you with a holistic approach to your training supported by an abundance of benefits.
Start your fitness journey today by exploring our range of membership options.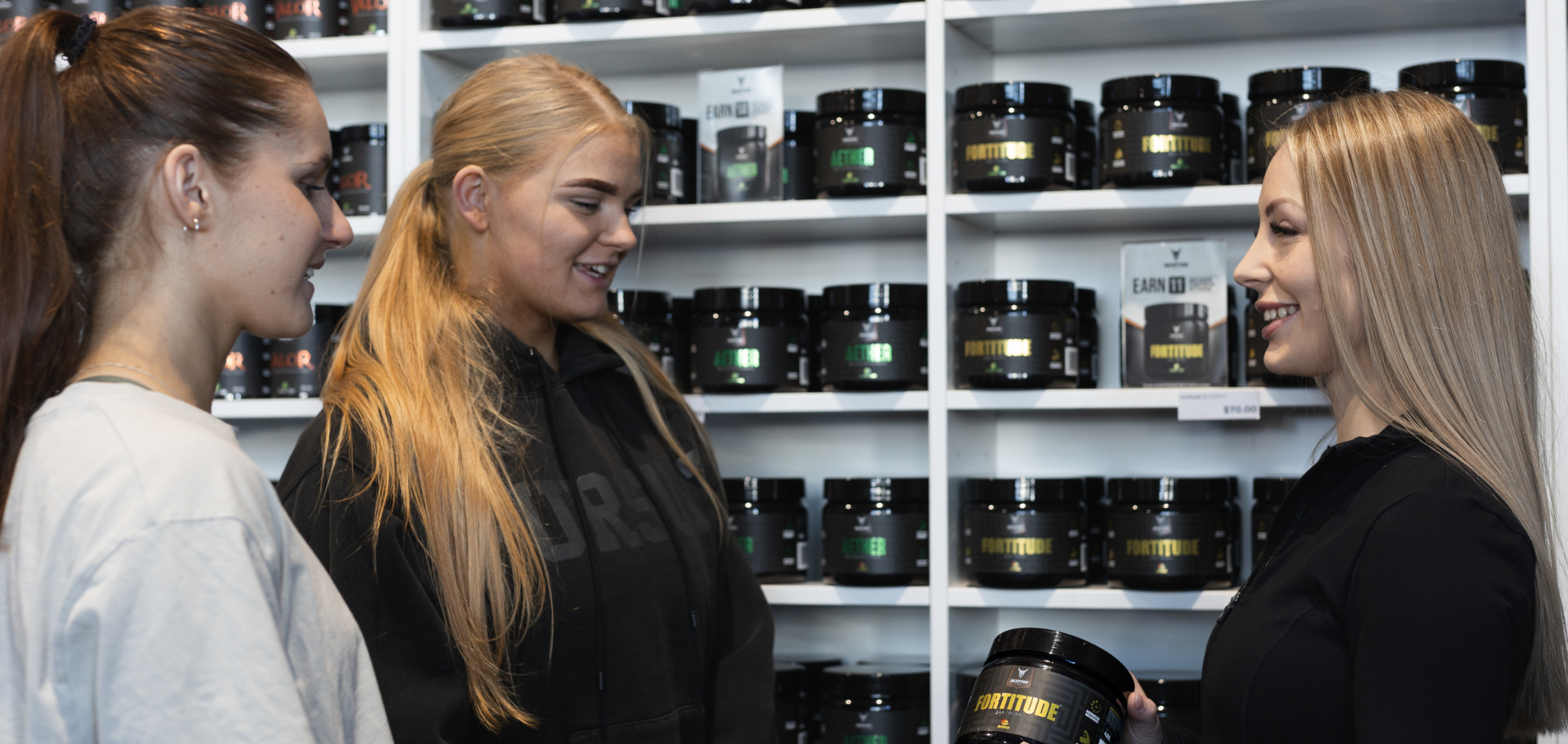 Supplement Store
Our full on-site supplement store offers a comprehensive selection of leading, scientifically formulated products from both local and international brands. Every product in our carefully curated stock has been individually selected by Dr. Matt Walley, Inception Co-CEO, leveraging his extensive 20 years' supplement industry experience.

When it comes to your training and supplement needs, we're your ultimate destination. From pre-workouts and fat burners to general health and sleep support, our extensive product range has you covered. Our knowledgeable staff are always on hand to guide you through our collection, helping you understand how these products can elevate your training and propel you towards your desired health and fitness goals. Shop instore during staffed hours.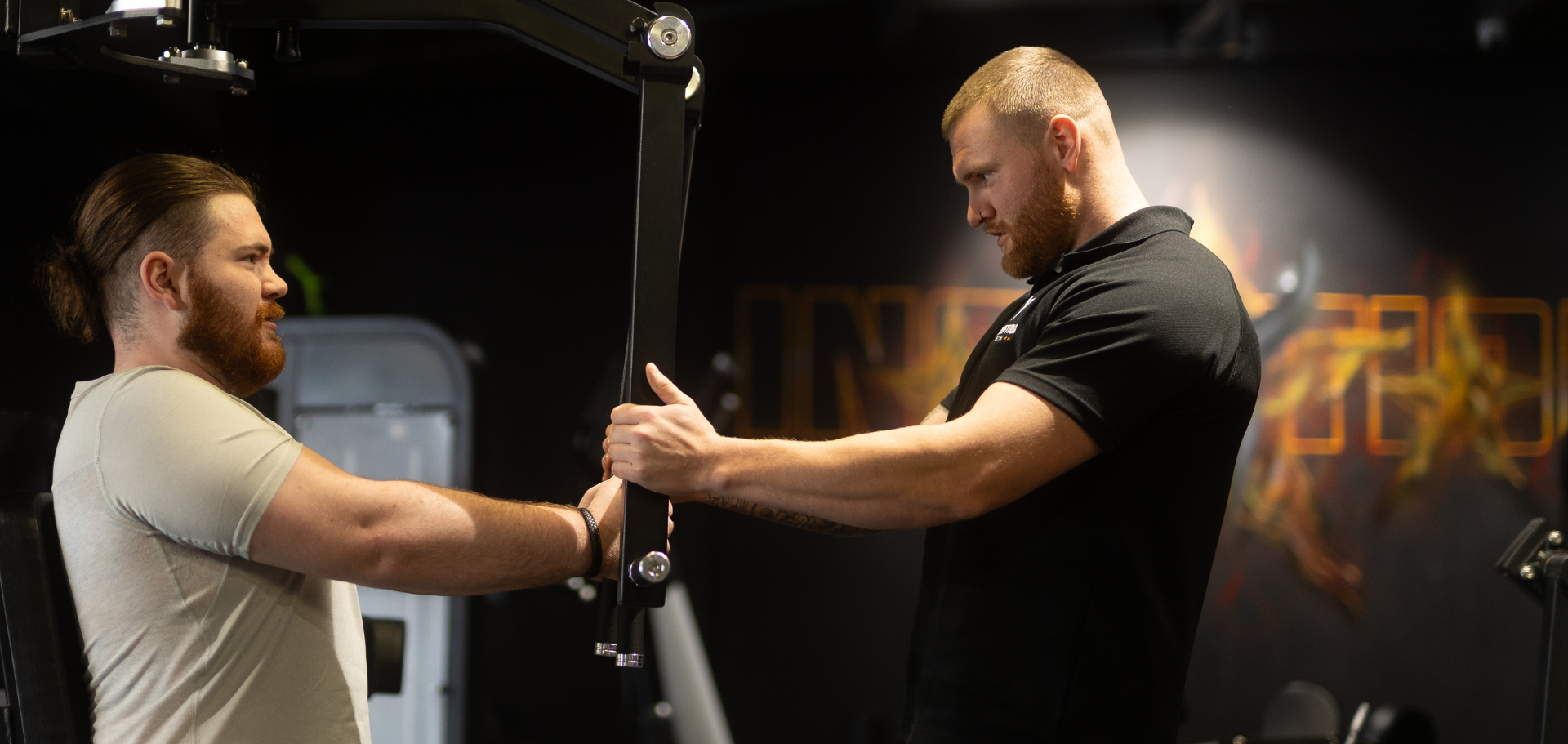 Personal Training
Strength training is an essential component of a healthy lifestyle. And while many people understand the importance of strength training, they may not always know how to get started or how to stay motivated. That's where personal trainers come in. Working with a personal trainer can be a most effective way to achieve your goals.

Our personal trainers are highly skilled professionals. They have a deep knowledge of human anatomy and physiology, as well as the latest techniques and trends in strength training. They will work with you to develop a customised training program that is tailored to your unique needs, goals, and fitness level. Whether you are an elite athlete looking to take your performance to the next level or a beginner who is just starting out, our personal trainers have the expertise and passion to help you succeed.
What Our Members Say
After 21 years of being at another gym, I made the move to Inception Gym earlier in the year. I have an amazing trainer who is very dedicated to his job and pushes me to my limit, but this is what I enjoy the most. The staff are always friendly with a smile and hello when you walk through the doors. The equipment is of high quality and so many different machines to use. It has a modern decor and a good vibe. Definitely would recommend joining this gym, I did and I have no regrets :-)
I'm not very experienced with gymming but everyone was very encouraging. One of the staff showed me around and got me started and was happy to show me any machines I wasn't sure about. I can see now why people rave about this place. It's nice and big and you don't feel like you are bumping into people while using the machines. It's great for beginners like me, but also has more niche machines if you want to take it to the next level.
An absolute dream of a gym if you are into the gym and wanna get into shape. The staff are all amazing and friendly and so are the members. The vibe in the gym is so cool. The equipment is high quality and so tidy. I come in the mornings and always have the best workouts as it's never too busy. I can easily say having a gym like this around is a blessing it just keeps me consistent. Their changing rooms and showers are so good always clean. 100% recommend this gym for anyone!!!💯💯
Just moved here from City Fitness and I have to say, Inception is the perfect place to work out. The machines are top notch, and the overall vibe is great. The trainers are always willing to help and offer advice. The supplements they sell are also top tier. I highly recommend Inception gym to anyone looking for a great workout experience and a place to channel your focus.
Best gym in Christchurch, very friendly and knowledgeable staff. Very wide range of machines and equipment. Having an onsite supplement store with staff to recommend and explain all the products is awesome! Definitely come try it out. You won't want to go anywhere else!
Super positive environment and high end equipment, can't get enough of the place!!! They have a whole bunch of unique equipment that I've never seen before so it's a great place to learn new techniques and exercises for your workout routine.
Easily the best gym in Christchurch. Awesome range of equipment, all well maintained and clean. Very well setup and never feels crowded even when busy. It has a great atmosphere and super friendly staff. Always look forward to training there. Definitely sets a new standard for gyms in Christchurch.
If you are thinking of changing gyms, Inception is 100% the way to go! I moved from City Fitness just looking for a change in scenery. I was very nervous for the change but the staff and other members have been extremely inviting and made the change easy. The equipment is top notch and the toilet/showers are the cleanest I've seen in any gym. Feels like a second home, 10/10.
Multi-column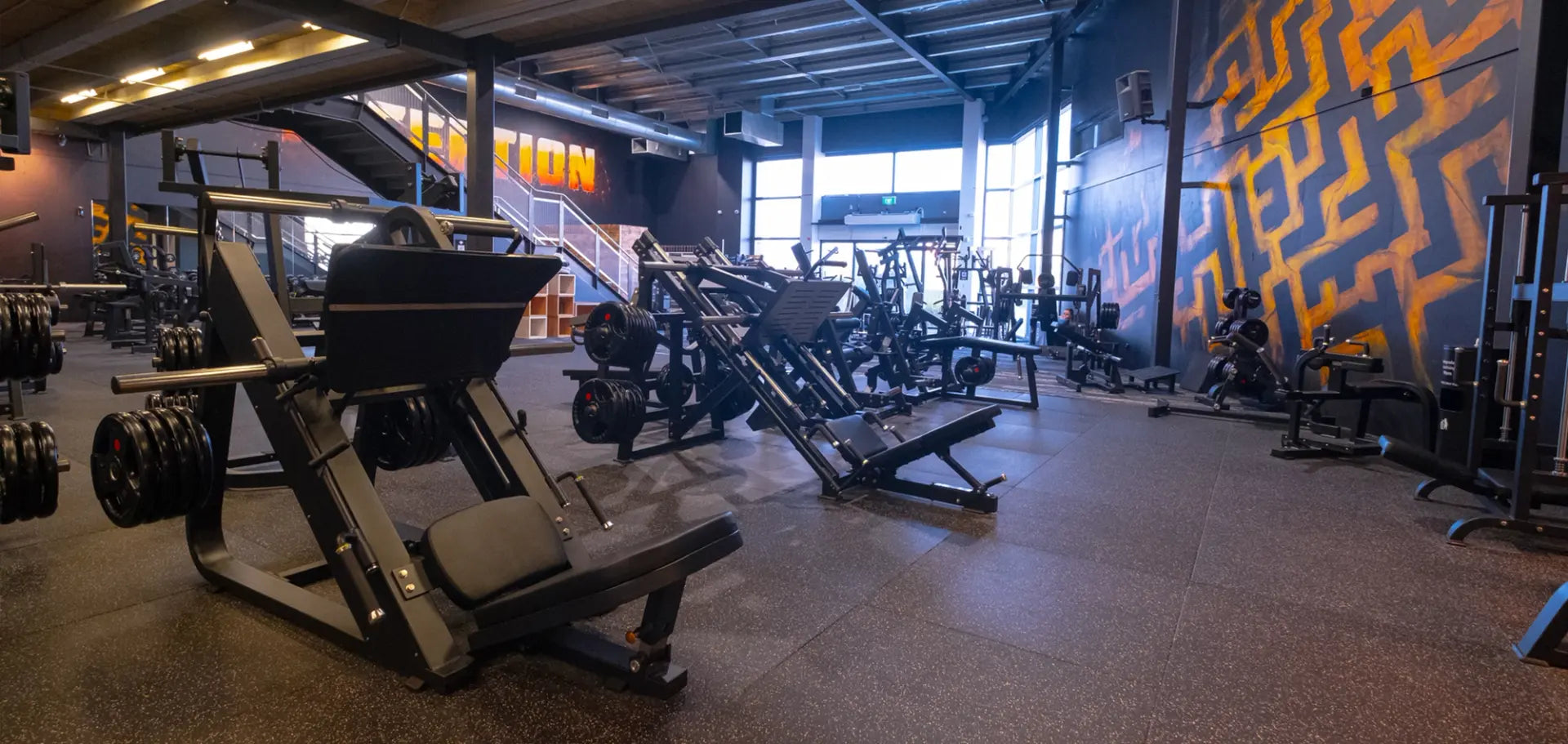 PLATE-LOADED Machines
Explore Inception's extensive range of plate-loaded equipment that not only covers all the essentials but also boasts an extensive range of unmatched machines previously only seen in overseas gyms and facilities for professional athletes.
Our collection includes a vertical leg press, v-squat machine, unilateral leg press, real-delt machine, and plate-loaded ham-string curl and leg extension, among many others, all precision-engineered and ergonimically designed to ensure a professional-grade experience that will elevate your training to new heights. Prepare to challenge your muscles in unprecedented ways that will redefine your fitness journey.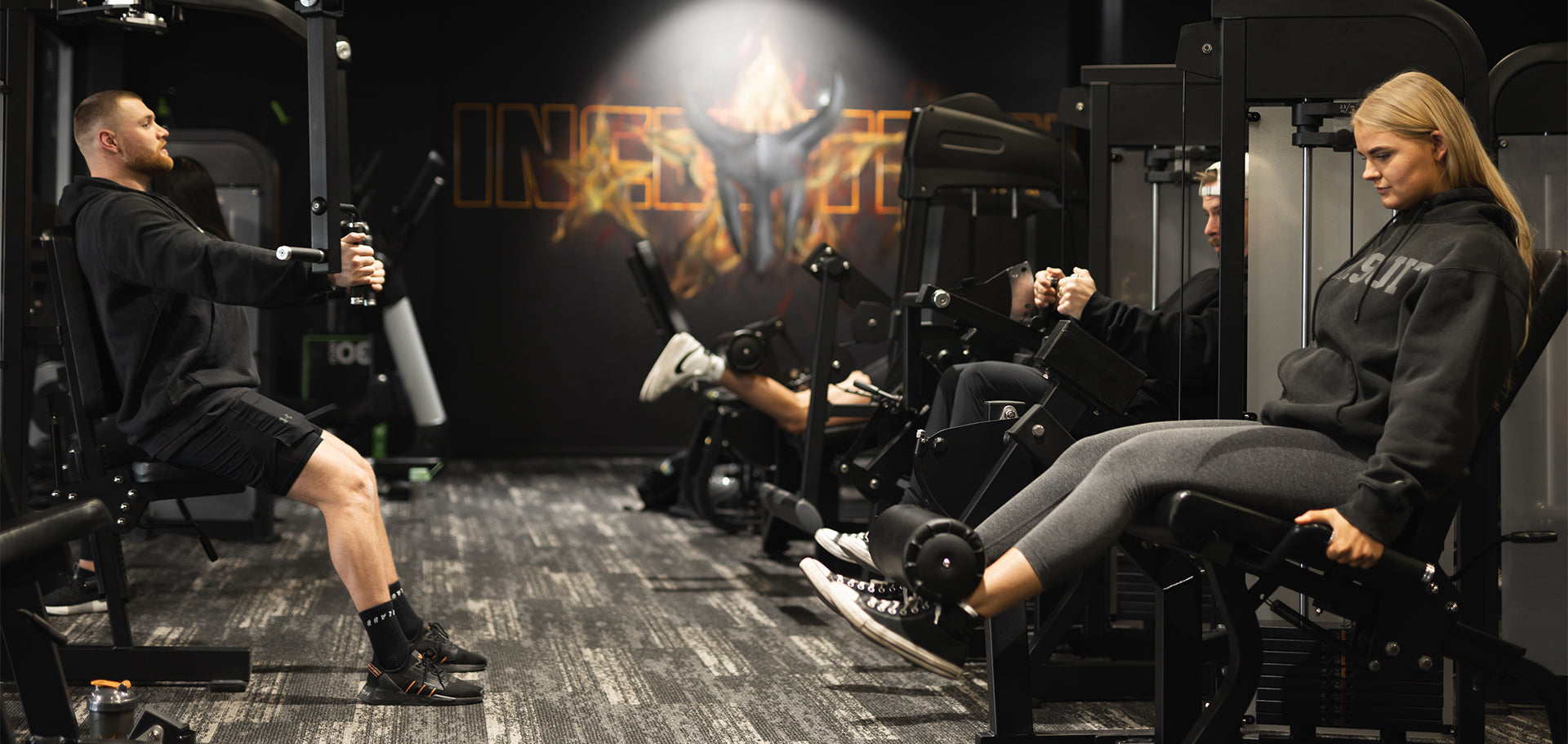 PIN-LOADED Machines
Inception Gym dedicates most of its mezzanine floor to a diverse range of state-of-the-art pin-loaded machines. Designed to offer unparalleled versatility and precise muscle targeting, our machines are here to help you reach your fitness goals.
From our glute kickback machine to the highly effective forearm curl, abductor/adductor to tricep curl machines, we've got you covered. And with a wide selection of versa grips available for our cable machines, the possibilities are endless. Safely and effectively isolate and engage specific muscle groups, ensuring optimal results every time. Experience the pinnacle of focused, results-driven fitness.
Free Weights
From our versatile squat racks that offer stability and support, to our multi-grip hexagon bars that provide unmatched versatility, and our innovative Kabuki Transformer bar for unconventional exercises, our state-of-the-art equipment guarantees a diverse and effective training experience.
Our expansive selection of dumbbells ranges from 2.5kg to 70kg, catering to individuals at various fitness levels and workout preferences. This ensures that regardless of your strength or experience, you can find the perfect dumbbell to challenge and extend your limits.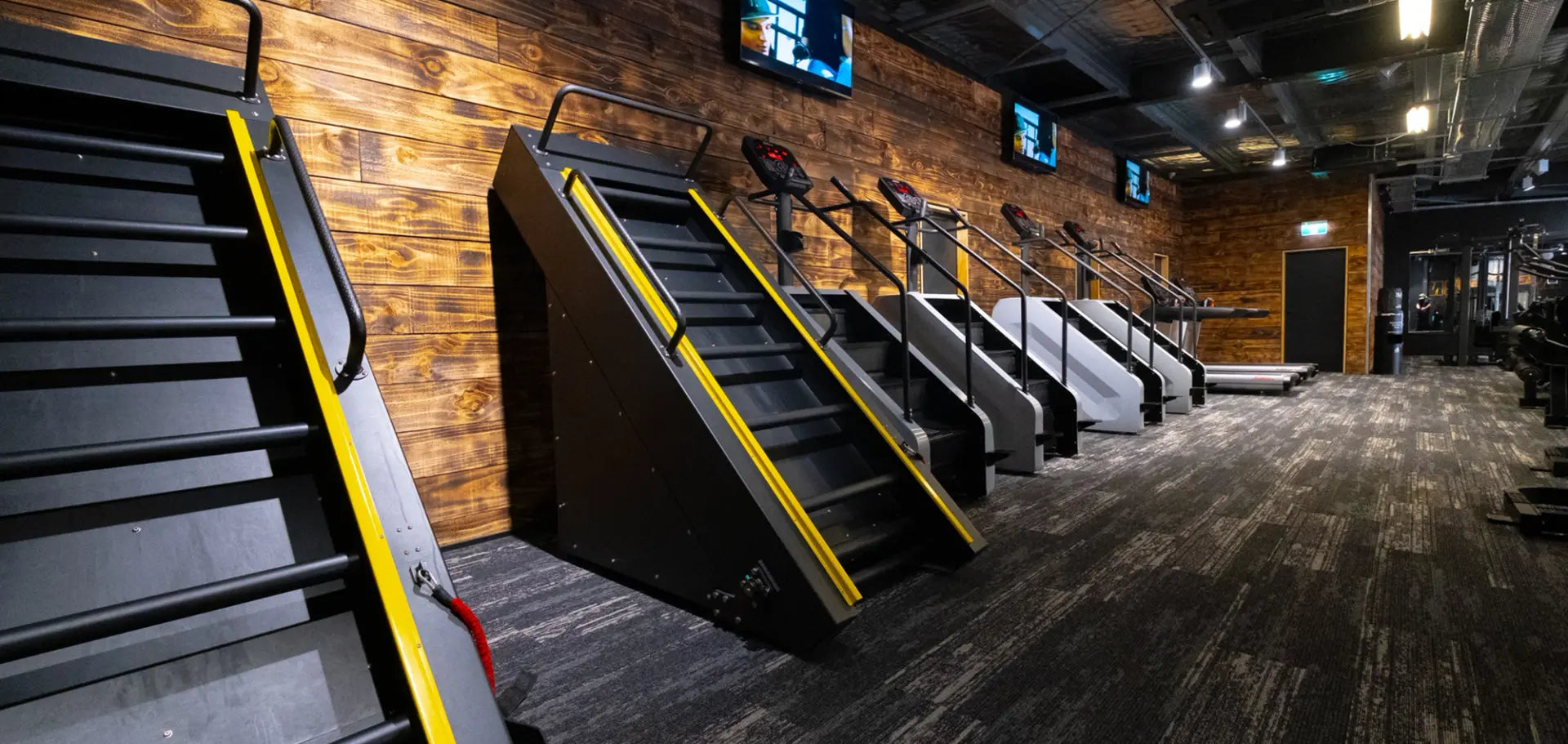 CARDIO
While our expertise lies in strength training, we recognise the importance of a comprehensive training regimen and the pivotal role cardiovascular training plays in optimal health and vitality. With this in mind, our cardio kit boasts an array of highly effective machines to help improve your cardio strength.
From Jacob's ladders to stair masters, ski-erg to assault runners, our unique cardio kit promises to keep your sweat sessions interesting. Whether it's high-intensity interval training, endurance training, or simply looking to warm up before your session, Inception has you covered.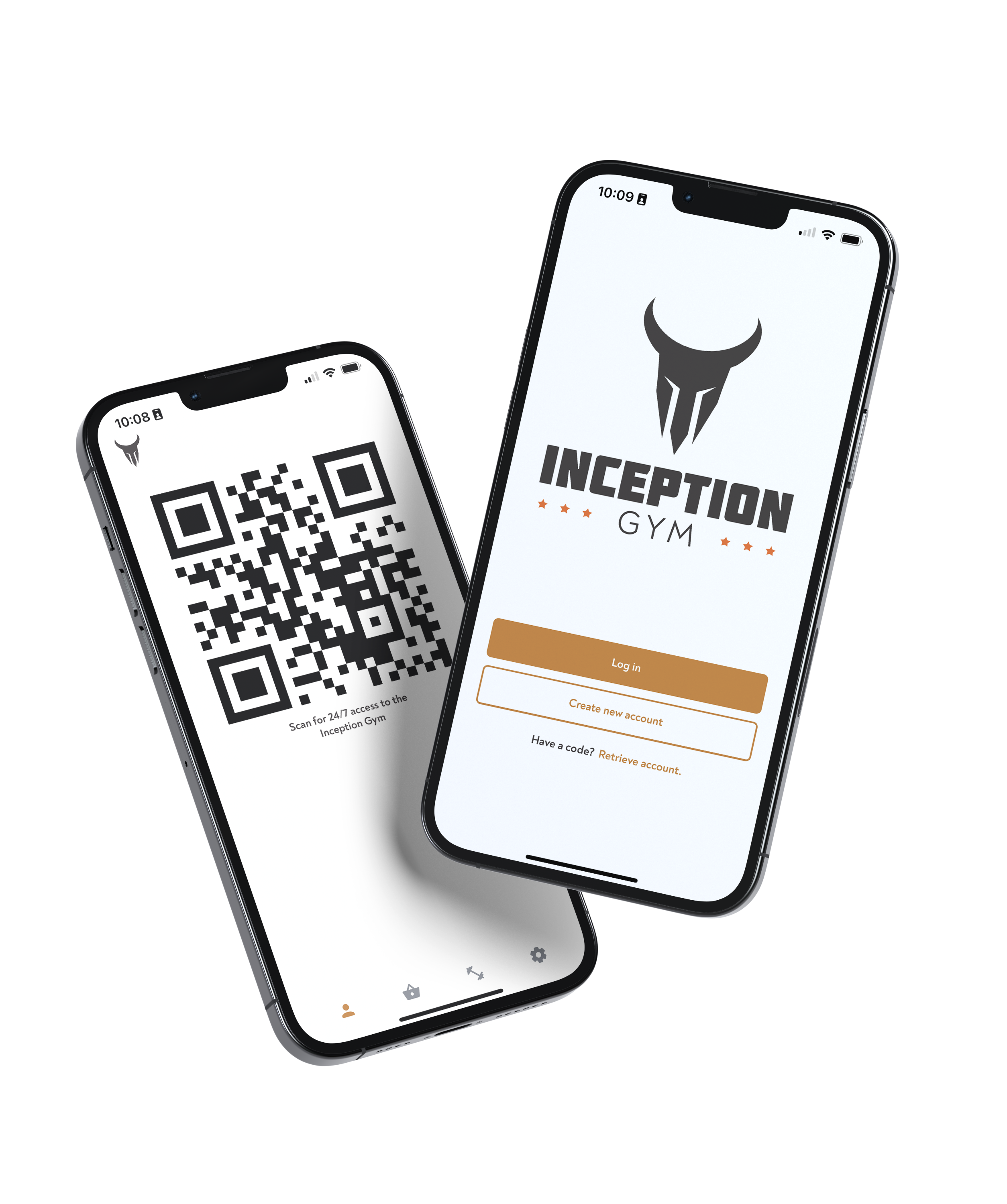 SCAN TO ACCESS
Welcome to a new era of effortless gym access. No more key tags or swipe cards, and no more paying to replace them.

The Inception Gym Pass app is a game changer, providing 24/7 access straight from your phone. Simply scan your QR code to access Inception Gym any time, day or night.
Find us at
Tower Junction
65 Blenheim Road, Addington
Staffed Hours:
Mon - Thurs: 7am - 8pm
Fri - Sat: 9am - 2pm