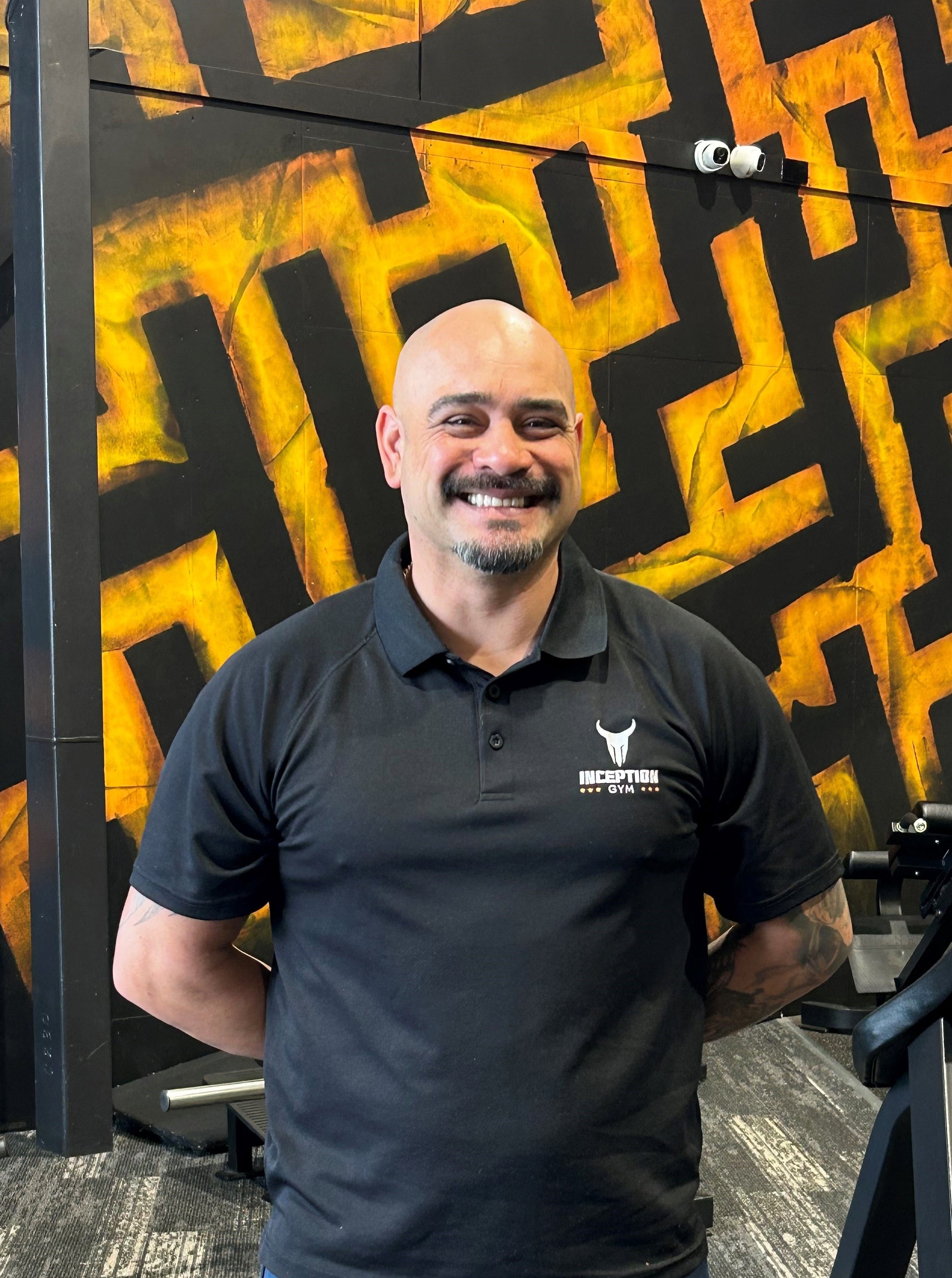 Senior Personal Trainer
Mone Leka
I'm an experienced Personal Trainer and former business owner with nearly a decade of experience in the fitness industry in NZ and Australia. I'm also a 40-year-old father of three children, with a big smile and a good sense of humour.

My ultimate goal is to inspire, motivate, and educate individuals on a transformative journey to improve their lives. Throughout my career, I've had the privilege of working alongside and collaborating with a number of other exceptional trainers, sharing our knowledge to achieve the best outcomes for our clients.

As your trainer, I'll challenge you to ask yourself why you would settle for the ordinary when you can strive for the extraordinary. Together, we'll set and monitor your goals, ensuring they are achieved. I'll provide you with the knowledge to make better choices regarding nutrition and exercise. My expertise lies in weight loss, fitness, and sports training. Through regular and balanced monitoring of your progress and dedication to your goals, today's pain will become tomorrow's strength.

The ongoing personal and professional growth of my clients and myself motivates me. Health and fitness are not just a lifestyle for me; they're a revolution.


QUALIFICATIONS & ACHIEVEMENTS
Cert III & IV Qualified Personal Trainer
Certified Boxing Instructor
Certified Instructor & Master Trainer
Pre & Post Pregnancy Trainer
First Aid & CPR Qualified
SPECIALISATIONS
Food & training programs
Weight loss & fitness
Sports conditioning
Seminars & group fitness
Goal setting, motivation & accountability